The world we are in now is growing at an exponential pace. For companies to grow in such an environment, companies need to move on from conventional techniques and create innovative out-of-box techniques. Attracting top talent for a company is far from easy but with the world at our fingertips, it's certainly a very viable option! To fulfill distinctive strategic and administrative talent needs, offshore staffing services prove to be a great alternative.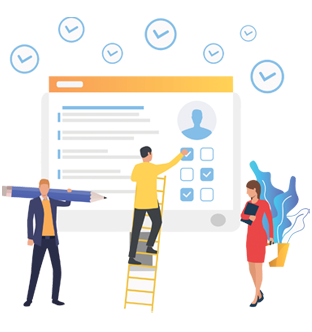 Find the right employees for your business
If you find yourself knee-deep in resumes from candidates who do not meet the requirements of your project or business, you are wasting precious time, money, and energy. Leave staffing to the professionals, so that you can focus your energy and attention on what really matters – your core business. You can rely on our professional recruiters to find the perfect employees for you to accomplish your business goals. At Vistech, we are dedicated to creating the perfect employment match for our clients. With us as your permanent staffing solutions provider, you can be rest assured that you will get the most suitable employee that blends into your work culture while enhancing your portfolio.